A COMMUNITY OF ARTISTS, BUILDING SCHOOLS.
"Art Can Change The World"
We don't just say that, we truly believe it. Art has a unique way of bringing people together, and our heartbeat is to use that unity to help out those who are lacking the basic services and rights that we take for granted. Our unique business model allows artists and consumers to team up in support of global education. Denik provides a channel for artists of all skill levels to make an impact in the world we live in. We believe that the art of a high-schooler in Houston, a blogger, a skateboarder, or a professional artist in Brazil can be printed on one of our books and be used to change the world.
Every. Purchase. Matters.
When you snag one of our notebooks, we're one step closer to changing a student's life forever. So far we've funded six schools, as well as countless other initiatives to enhance the education experience of thousands of students in Mali, Guatemala, Laos, Ghana, Nicaragua, and the U.S.
Mali
We began our journey of funding education with the help of our partner Mali Rising by building a school in the small village of Zambougou in 2015. In partnership with the villagers, we built a school that was accessible to the community. In 2017, we partnered with the village of Sebela and built a second school. Each school provides 150 children each year with a safe place to learn and grow.
Guatemala
In June 2017 we teamed up with our partner Pencils of Promise to build a school in the Guatemalan Linea A-13 Sector Ican community where students previously attended class in rooms made of block and wire. One classroom even resembled a shed with thatch roofing, no walls, and a dirt floor. We were able to construct a 3 classroom school that now serves hundreds of students.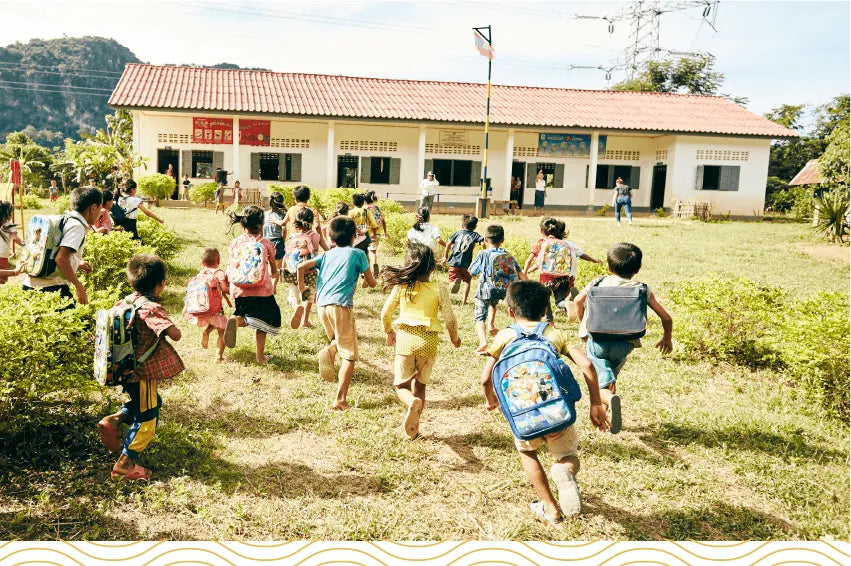 Laos
Before work began on a new school in Mok Chong, class was held in an overcrowded, aging structure with dirt floors and poor lighting. We partnered with Pencils of Promise to build a new school with all the necessities needed for education to thrive. Teachers, parents, and community members banded together to help build a 5 classroom school for Pre and Primary school-aged children.
Ghana
We built our 5th school in Bukarikope, Ghana in 2018, with the help of our partner Pencils of Promise. Previously, the primary students of Bukarikope attended class in makeshift classrooms under a small mud roof. Conditions like these pose a safety hazard and limit the student's ability to engage and learn. The Bukarikope Basic School broke ground thanks in large part to the involvement and dedication of the community, who contributed to the labor and materials required for construction.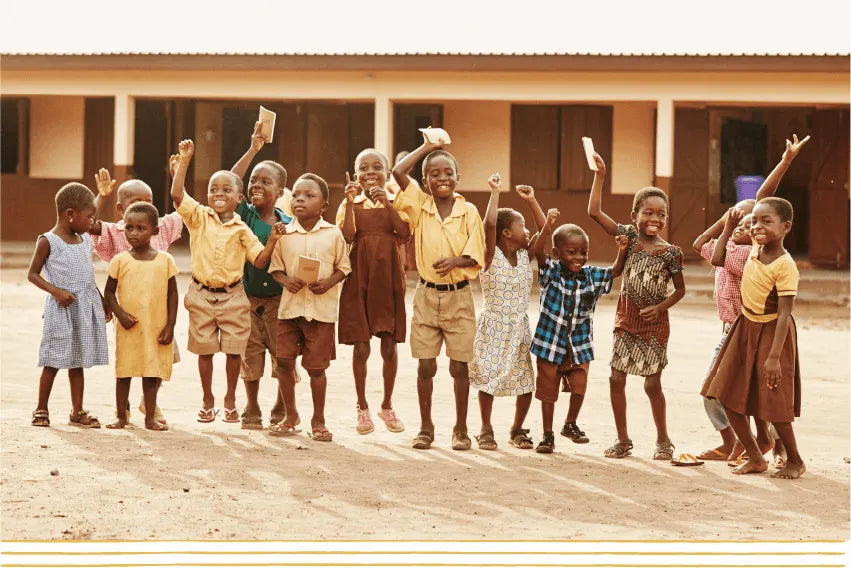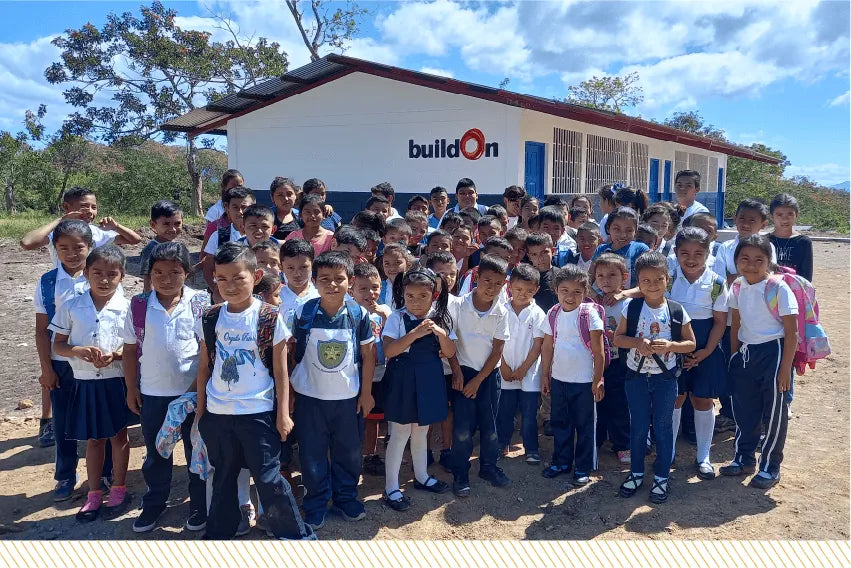 Nicaragua
In 2021 we partnered with BuildOn to build a school in Francisco Arauz Pineda. Previously the children in the area attended school outdoors near a sewage treatment plant. The 58 children in the region now have an adequate school structure that will allow them to learn and grow.
Senegal
Our 7th school in Nguebeul, Senegal was completed in 2023, with the help of our partner BuildOn, and community members who contributed a total of 1,195 volunteer days. The new school replaced a structure that was made from zinc panels, which made learning conditions hot and uncomfortable. Scorpions would often be found in the classroom. The new school's classrooms are spacious, well-ventilated, and safe. Every student has a place to sit and a desk for their learning materials.
With your Denik purchase you are helping fund the ongoing work of education projects worldwide.